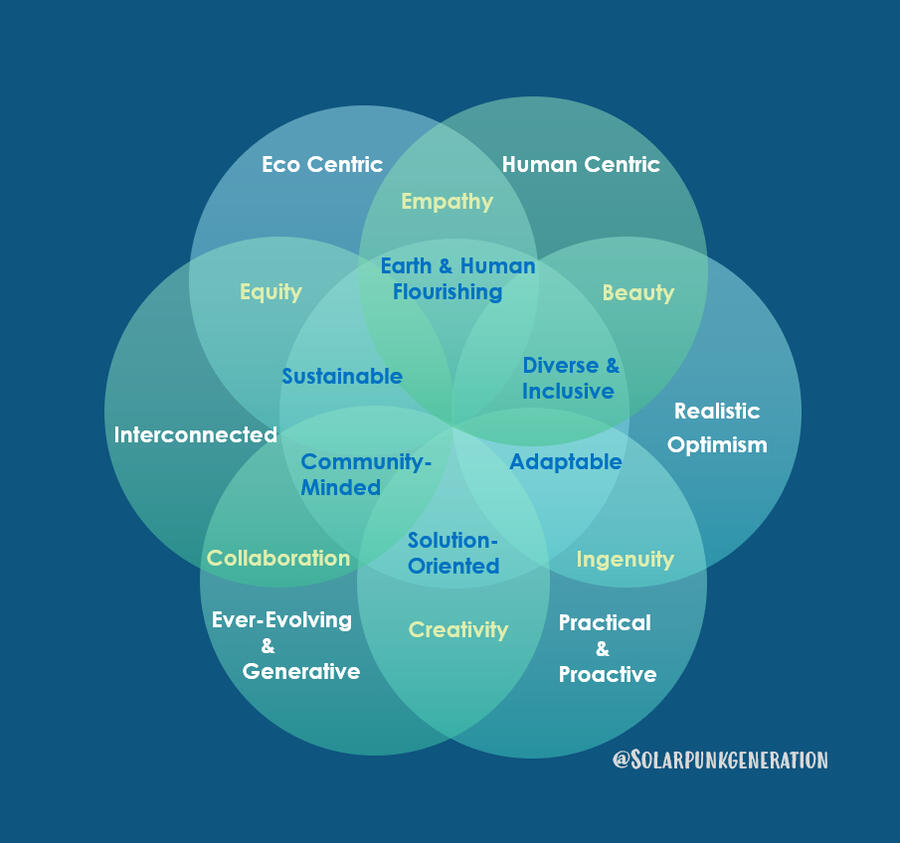 ---
Solarpunk Generation
We are the parents, kids, aunts, sisters, grandparents, uncles, and brothers working for a regenerative, healthy, just, and beautiful world. We are building a #Solarpunk future today! Join us!
Solarpunk Generation is launching a series of projects to spark a movement of innovation, regeneration, and collective intelligence through the use of arts, storytelling, intergenerational engagement, and trauma-informed experiential learning in order to promote ecological health and resilience by facilitating the psychological health and resilience of children, youth, families, and diverse communities.The projects aim to generate, support, and advance ideas and solutions that can nurture the healing of vulnerable communities and the planet and harness our collective creativity to build a regenerative future for all generations.
The graphic depicts some of the foundational elements and values guiding these projects.
More will be revealed as other projects are launched.
Solarpunk Generation welcomes stewards, allies, co-creators, and collaborators. If you or your organization/DAO/project would like to collaborate, support, help amplify the mission, or donate anything (skills, ideas, funds, smiles, good vibes, or feedback), please reach out![email protected]OR